GENERAL SURGERY TRAINING PROGRAM

The University of Melbourne Department of Surgery Austin Health

Contact:

Administrative support : Kim McAughtry

Tel:       +613 9496 5468

Fax:      +613 9458 1650

Email:   kimem@unimelb.edu.au

Site Manager: V Muralidharan

Email:   muv@unimelb.edu.au

Austin General Surgery Training Program

The Austin General Surgery training program provides the necessary requirements for training to be a General Surgeon. This includes the accredited General Surgery SET program, the non accredited General Surgery NSET program and the Junior Doctors (JDOCS) program.

In 2017 the Austin training hub will have 23 General Surgery SET posts and 24 General Surgery NSET posts. In addition we will have 25 surgical resident posts (14 PGY2 & 11 PGY3). This includes training posts at Austin and Northern Hospitals, regional Victoria, Tasmania and Alice Springs.

With nearly 50 general surgery registrars we have a community of trainees who are able to support and sustain each other and participate dynamically in their training and educational activities. The presence of two major metropolitan centres with sub-specialty rotations allow us to tailor the later rotations to suit the trainees future sub-specialty interest. The wide variety of NSET posts also enable our trainees to meet the entry requirements for General Surgery SET within 1-2 years.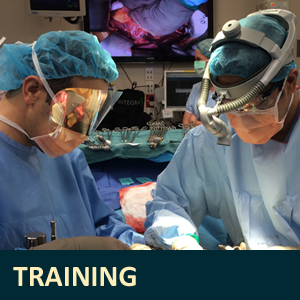 General Surgery - Surgical Education & Training (SET) Program

The Austin General Surgery training program provides the necessary requirements for training to be a General Surgeon. This includes the The Austin training hub is one of the larger training hubs in Australia. It is characterised by the involvement of two major metropolitan hospitals, Austin Health and Northern Health with conjoint appointment of trainees at both sites.

Another major feature is the relatively large number of  rotations away from Melbourne which includes regional Victoria, tasmania and Alice Springs. Although this results in trainees spending between 40-50% of their training time away from Melbourne and their parent hospital it certainly provides a great experience in the breadth of general surgery.

One major advantage is the presence of sub-specialty units at both Austin and Northern hospitals as well as at some of the regional centres. This allows trainees with a specific interest to be rotated to more than one sub-specialty post of their interest. For example someone interested in colorectal surgery may rotate to a colorectal unit in their second year and then in the last term of their final year.

General Surgery - Non Accredited Surgical Education & Training (NSET) Program

The Austin NSET Registrar program is one of the jewels in our crown. In 2009 the NON-SET registrars were brought under the purview of the SET1 supervisor. In 2011 an important decision was made to develop the NSET Registrar Program conceptually changing the NSET rotations from one of pure service function to that which also provided education and training.

Over the years we have developed a balance of surgical posts which provide each NSET trainee with a six month rotation in general surgery combined with either a three months each of Night surgical cover and surgical relief  or six months of surgical relief. An important fact is that the night surgical term is a general surgical term while relief is limited to relieving other SET and NSET general surgery registrars.

A number of surgical units in both metropolitan and regional hospitals have a combination of SET and NSET trainees. We believe that by integrating the NSET and SET trainees we have evolved a community of surgical trainees supporting and learning from each other.