A Community of Trainees & ASTEC: We have developed a true community of trainees led by the Austin Surgical Trainees Education Committee (ASTEC) with vertical integration of education, mentorship and support extending all the way from medical students to senior registrars.

Research Opportunities: A wide range of research opportunities ranging from formal research higher degrees, clinical research and collaborative research exists at the Austin training hub supported by the Department of Surgery.

Educational Research: A unique feature of our hub is our emphasis on surgical education and educational research. As the birth place of the Masters of Surgical Education the hub is well situated to lead the way in educational research.

VERITAS: The first Victorian trainee led collaborative was established at Austin Hub hich emphasizes the previous observations on leading clinical, basic science and educational research.


GENERAL SURGERY TRAINING PROGRAM

The University of Melbourne Department of Surgery Austin Health

Contact:

Administrative support : Kim McAughtry

Tel:       +613 9496 5468

Fax:      +613 9458 1650

Email:   kimem@unimelb.edu.au

Site Manager: V Muralidharan

Email:   muv@unimelb.edu.au

Welcome to Austin Surgery!

This is an unofficial  web site designed with the sole purpose of supporting the General Surgery Training Program based at the Austin & Northern Health Training Hub in Melbourne, Australia.

The General Surgery training program at Austin Hub is managed, co-ordinated and delivered by the staff of The University of Melbourne Department of Surgery Austin Health. The delivery of clinical and surgical expertise towards training is provided by the members of the Division of Surgery of the Austin Hosptal as well as the surgeons at Northern Hospital and other regional Victorian and Interstate hospitals affiliated to our training program.

The department of surgery at Austin co-ordinates the clinical surgical training and surgical education while providing extensive opportunities for research in both basic sciences and clinical aspects. This includes support for formal research higher degrees, masters programs as well as clinical and educational research. Surgical education is a major strength with masters programs in surgical education and a very comprehensive General Surgical education program.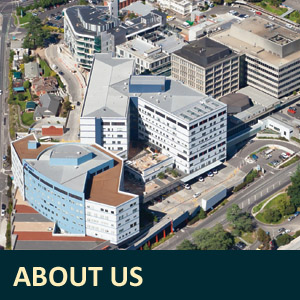 VISION

Our vision is to develop the most comprehensive and flexible  training program to achieve excellence in General Surgery training encompassing the nine core competencies propounded by the RACS and achieve national and international recognition.

MISSION

We will achieve excellence by attracting, supporting and retaining the highest quality of medical students, junior doctors and surgical trainees by the provision of  a well rounded training program, dedicated supervisors and a community of surgical trainees.

We are defined by:

Comprehensive General Surgical Education and Training:(SET): As the largest training hub in Victoria we have rotations to major metroplitan centres, large regional Victorian centres and inter state rotations in Tasmania and Alice Springs. This allows us to have well balanced mix of general surgery, sub-specialty exposure and wide opportunity for endoscopy training. 

Formal foundation training program for Non accredited Registrars (NSET): We have even greater emphasis on the NSET registrars. The NSET program is designed to provide the foundation training to prepare trainees to enter SET programs. The NSET program is open to alltrainees regardless of their sub-specialty or specialty surgical interests. In general we expct NSET trainees to spend 1-2 years gaining substantial clinical experience before entering their chosen SET programs. NSET rotations mirror the SET positions with metropolitan, regional Victorian and interstate in Tasmania and Alice Springs.

Flexible Surgical Training: The availability 23 accredited (SET) and 29 Non Accredited (NSET) positions provides inherent flexibility in providing most of our trainees with the rotations they desire or require. In addition in 2019 Austin Hospital instituted a flexible training program for SET trainees within the major surgical units. Supported by a very empathetic and helpful Medical Workforce Unit we are generally able to accommodate personal requests for flexibility as required.